San Mateo, California Business Insurance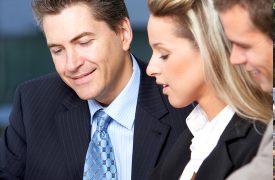 We have products to support a wide range of industries
Auto Repair and Body and Paint
Retail - clothing, grocery stores, liquor stores, sporting goods
Food Products Manufacturing - wholesale and retail
Offices- accountant, lawyer, financial consultants
Technology Companies- , software, consulting
Commercial Real Estate - apartment buildings, strip malls, office buildings, mixed use
Restaraunt Program - special progam for bars and restaurants leading to 20% or market prices
Our prodcuts start with :
General Liability
Business Property
Workers Compensation
Employment Practices,
Cyber Liability, Databreach
Umbrella / Excess Liability
Professional Liability or E&O
Directors and Officers
Earthquake
We have plenty of markets as we are independent brokers and have companies such as Nationwide, Hartford, Travelers, Liberty Mutual, Republic Indemnity,Midwest Insurance , Hanover Insurance, Atlas, Mercury and others that can help you business.
Give us a call! We serve, but are not limited to, Burlingame, San Bruno, San Carlos, Belmont, South San Francisco, Brisbane, San Francisco, Redwood City, Mountain View , San Bruno, Millbrae, Palo Alto, Menlo Park, Redwood City, San Jose, Silicon Valley, Woodside, Los Altos, Campbell, Cupertino, Alum Rock, Milpitas, Santa Clara, Los Gatos, Saratoga and other cities all over the Bay Area. Give us a call we will be glad to discuss you business with you personally.