San Mateo, California Business Insurance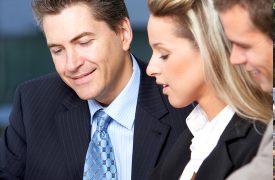 How are we different from other brokers you may ask? Not just price and sevice...

When was the last time you spoke to or saw your insurance broker?
We make a point to call our clients at times during the year to simply check in and caht about business. It is nice to hear from your broker when you don't owe the insurance company money isn't it? Other clients prefer email which also a check in service for us.

When was the last time you had someone review your insurance?

We are one of the top business insurance brokers on the San Francisco Peninsula and are based in San Mateo. We deal with all area for business insurance and are the go to broker in San Mateo and beyond. Have us come out to review your current policy and see how we can help with your coverage before your renewal. We can help you make an apples to apples comparison of your current plan. Give Jimmy or Jim a call to discuss:

We can write all your commercial coverage:
Business Owners - General Liability and Commercial Property
Excess or Umbrella Liability
Workers Compensation
Commercial Auto
Professional Liability/ Errors Omissions
Director's and Officers
Employee Benefits
Employment Practices
Data Breach Cyber Liability

We help customers across all different industries. We have clients in technology, retail, wholesale, auto service and consulting just to name a few. No matter how big or small your business we are here to help. At James K. Mason Insurance Services LLC, We are also proactive in identifying any factors that may increase your premiums or change your risk, and provide consulting and risk management options to protect your business. We often make coverage recommendations on policy limits etc. Even if we can't help with premium customers value our opinion of their policy coverage. Whether you are a retailer, wholesaler, contractor, or electrician, technology company we can tailor a package to meet your specific needs and requirements.
We work with all types of business and all lines of coverage
Auto Repair and Body and Paint
Retail - clothing, grocery stores, liquor stores, sporting goods
Wholesale-clothing, food, electronics
Offices- accountant, lawyer, financial consultants
Technology Companies- hardware, software, consulting
Biotechnology
Energy Companies
We have plenty of markets as we are independent brokers and have companies such as Allied/Nationwide, Hartford, Travelers, Safeco, Golden Eagle, Republic Indemnity, Guard Insurance and others that can help you business.
Give us a call! We serve, but are not limited to, Burlingame, San Bruno, San Carlos, Belmont, South San Francisco, Brisbane, San Francisco, Redwood City, Mountain View , San Bruno, Millbrae, Palo Alto, Menlo Park, Redwood City, San Jose, Silicon Valley, Woodside, Los Altos, Campbell, Cupertino, Alum Rock, Milpitas, Santa Clara, Los Gatos, Saratoga and other cities all over the Bay Area. Give us a call we will be glad to discuss you business with you personally.