Technology Insurance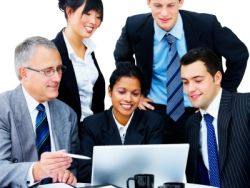 We are local insurance brokers based in San Mateo, CA and we serve all types of technology related risks. We have special programs for technology companies that offer:
General Liability
Property Insurance
Workers Compensation
Professional Liability
Excess Liability
Commerical Auto
Data Breach
Directors and Officers
Employment Practices
Employee Benefits

Life, Dental, Vision, Disability, Medical

Working with all sizes of business
Pre Packages Software
Application Development
Consulting
Start Ups
We can work with you when you are just starting and need to get your first commerical space and forward as you look to hire employees and buy more equipment etc.

You can call Jimmy at 650 - 401 - 6040 to chat about you situation today or you can send me an email at jwm@jkmasonins.com. I would be glad to set up a time to meet with you and discuss you situation personally. It doesn't matter if you are just starting out or have been established for many years we are here to help. Ask how we can provide a policy review and provide insurance quotes for your technology business insurance.

If you don't see your type of business here give us a call to discuss. We can place many types of business

Software Computer Related Services
Custom Computer Programming Services
Pre Packaged Software
Computer Integrated Sytems Design
Data Processing & Preparation
Information Retrieval Services
Computer Facilities Management
Computer Rental & Leasing
Computer Maintenance & Repair
Computer Related Services

Electronics Manufacturing
Electronic Computers
Computer Storage Devices
Electron Tubes
Fluid Meters and Counting Devices
Electronic Connectors
Computer Terminals
Computer Peripheral Equipment
Calculating & Accounting Equipment
Office Machines
Household Audio & Video Equipment
Prerecorded Records and Tapes
Telephone & Telegraph Apparatus
Radio and T.V. Communications Equipment
Communications Equipment
Printed Circuit Boards
Semiconductors & Related Devices
Electronic Capacitors
Electronic Resistors
Electronic Coils and Transformers
Electronic Components
Magnetic & Optical Recording Media
Search & Navigation Equipment
Laboratory Apparatus & Furniture
Environmental Controls
Process Control Instruments
Optical Instruments and Lenses
Measuring and Controlling Devices
Photographic Equipment and Supplies
Computer, Peripheral and Software Wholesale
Give us a call we serve but are not limited to Burlingame, San Bruno, San Carlos, Belmont, South San Francisco, Brisbane, San Francisco, Redwood City, Mountain View , Atherton, Millbrae, Palo Alto, Menlo Park, Redwood City, Sunny Vale, Santa Clara , San Jose, Silicon Valley, Woodside, Los Altos, Campbell, Cupertino, Alum Rock, Milpitas, Santa Clara, Los Gatos, Saratoga and other cities all over the Bay Area. Give us a call we will be glad to discuss you business with you personally. We have been doing great things in this emerging market and would be glad to work on your project no matter what stage of business you are in.