New Venture/Start Up Insurance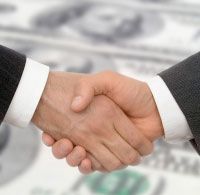 A New Venture or Start Up Business including Pre Rev can be a very daunting task and there are a lot of details to take care of. I am sure you are already short on time. One of the most important details is obtaining the proper small business insurance plan. This is something that is sometimes overlooked by the business owner, but could be one of your most important purchases. Even though you may just be starting out with your business, you always want to be covered and don't want to start your new venture out with any liability. It is much better to be safe than sorry when just starting out.

Often times you will need to buy General Liability to secure your lease. Give us a call today to get a quote so you can get rolling in your new locationn today. Jimmy 650-401-6040

You can buy coverages as you grow your business down the line:
Commercial Auto -when you buy business vehciles or your have non owned and hired exposure
Workers Compensation
Property Insurnace - Builidng or your Equipment for Fire and Theft etc
Data Breach Cyber Liability - people stealing credit card info or other records of your customers

Give us a call we serve but are not limited to Burlingame, San Bruno, San Carlos, Belmont, South San Francisco, Brisbane, San Francisco, Redwood City, Mountain View , San Bruno, Millbrae, Palo Alto, Menlo Park, Redwood City, San Jose, Silicon Valley, Woodside, Los Altos, Campbell, Cupertino, Alum Rock, Milpitas, Santa Clara, Los Gatos, Saratoga and other cities all over the Bay Area. Give us a call we will be glad to discuss you business with you personally.