San Mateo, California Cyber Liability Insurance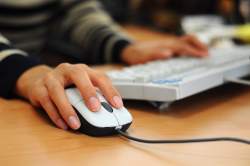 Have you heard about cyber liability or data breach but are not sure about how it affects your business?
Do I need cyber coverage for my business even if I am small business and don't get my customers social security info like an accountant?
I don't have any cyber exposure, DO I????
If these are questions you have asked yourself you may want to check out the link to Hartford's data breach video below. Give us a call to learn more about protecting your business with this coverage in 2016 and beyond.
Services offered by our carriers include helping you with understanding how to notify your customers of a breach. How do I comply with the law after a breach?
How do you protect yourself if your customers sue you for having the data compromised. What if funds are stolen from their bank accounts?
Call Jimmy at 650 401 6040 or email jwm@jkmasonins.com to discuss cyber coverage and how we can better protect your small business from disaster.